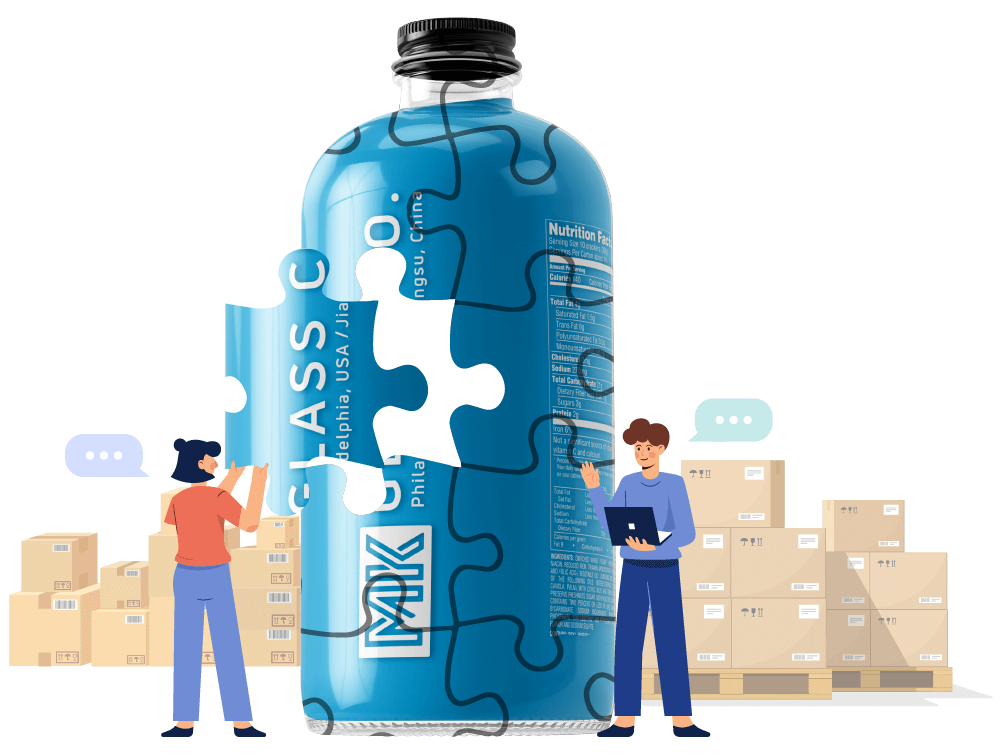 We also list a range of our most popular products online, get everything you need in a snap!
Wholesale refers to using products that we carry in our inventory as opposed to customized jars, bottles and closures.
Here are some key benefits to sourcing products wholesale:
+ Cost: If you are producing under 20,000-50,000 pieces it will most likely be cheaper to source your products wholesale than produce a custom bottle/jar shape. This is because suppliers that carry large inventories produce in the millions and achieve much lower price points that would be available to the average customer.
+ Convenience: With MK Glass Co. buying out of our wholesale inventory is as simple as a click of a button! (Well maybe a bit more than that) We can send you samples of our products for your review and provide pricing and eliminate all of the guess work and risk.
+ Speed: Products that we carry in our inventory can be shipped right away. One of the major challenges with sourcing overseas is coordinating longer shipping times, especially when using sea freight. Purchasing products in stock is one less challenge to mitigate.
Do you know exactly what you want? Great! Share some basic information below and we can get the ball rolling! If you are less than certain about what is right for you, let us help! We are happy to share our expertise and point you in the right direction. We even have a partner branding agency that can develop an entire brand for your product.