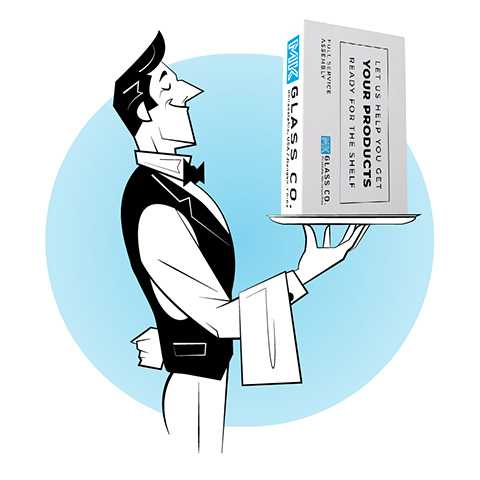 ---
How about having your cake and eating it too?
Along with supplying packaging we have many valued customers who sell glassware retail. Whether its spice jars, kombucha kits or decorative vases take a look at some of the things we can help you with:
+ Accessorizing: A great way to make an impression on your customer is to include inserts, extra labels, or any else your product needs. We are happy to get this done!
+ Packing: We can assemble and pack your goods into retail packaging
+ Labeling: A very important part of retail products, especially products going to Amazon or other 3rd party fulfillment centers is accurate labeling of products and packing cartons.
Do you know exactly what you want? Great! Share some basic information below and we can get the ball rolling! If you are less than certain about what is right for you, let us help! We are happy to share our expertise and point you in the right direction. We even have a partner branding agency that can develop an entire brand for your product.